OVER THE ROAD TRANSPORTATION
Colonial Freight Brokerage has provided complete transportation solutions for hundreds of customers in need of getting their commodities from point A to point B. With over 15 years of experience, we have moved thousands of loads. We are involved with the entire shipment process, including setting the pickup and delivery appointment times. Experienced in a wide array of different commodities we have an understanding of hauling temperature controlled shipments, as well as, dry loads and Flatbed shipments that require straps and traps. We have developed strong relationships with our carriers and that allows us to move your freight quickly and cost effectively.
Equipment
Colonial offers a full-line of transportation services to its clients, with a wide variety of options including: 53′ and 48′ trailers, full and partial loads (LTL), temperature controlled shipments (reefer), dry van, e-track and plant decking, flatbed/stepdeck services, and more.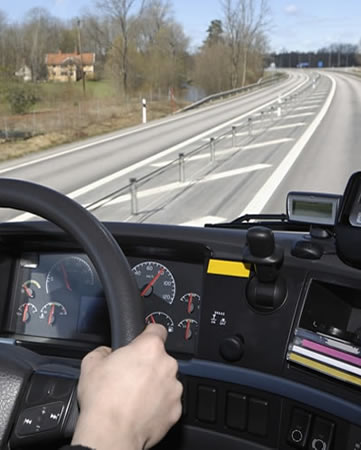 Technology
Colonial has developed innovative solutions to satisfy all of our client's supply chain needs. The latest technology and internet capabilities allow us to work expeditiously, while providing superb results. The experienced motor carriers we contract are equipped with satellite-tracking and are always immediately reachable by cell phone.
Team
We have a dedicated team of professionals that understand the importance of communicating any market changes in rates and lanes that may affect our customers. We are also in constant communication with our customers regarding estimated time arrival (ETA) of a truck or shipment. That is why we are available to you 24 hours a day, 7 days a week and 365 days a year.
Carrier Safety
As part of our thorough carrier qualification process, we examine all potential carriers' Federal Motor Carrier ratings ("SAFER System") and active motor authority.
Insurance
Colonial is federally licensed, bonded, and insured for $1 Million General Liability and $100,000 of Cargo Insurance.
INDUSTRIES COVERED INCLUDE, BUT ARE NOT LIMITED TO…