Our air freight services are recommended for the delivery of high-value and time-sensitive shipments and we operate from airport-to-airport. We can provide a higher level of control and flexibility than other courier services.
We will work to meet your requirement with a greater choice of departure days and routings, work to meet your preferred flight times and airports, and strive to use your own clearance agent.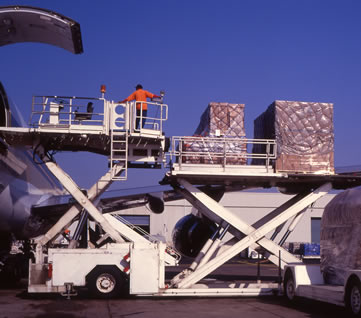 Rates for air freight services are calculated based on the following:
We send freight by air using high quality services provided by qualified commercial airlines and international cargo carriers.
Destination country and airport
Size and weight of your consignment
Airline charges
Any additional surcharges
Terms to know:
Unsure of what air freight terms such as "Consolidated" and "Back to back" actually mean?
"Consolidated" is an industry term referring to pre-booked space bought by an agent from an airline in advance. Because the space is bought in advance over the given time period, the airline will offer the space at a reduced cost.
"Back to Back" is the industry term for an individual booking made direct with the Airline, i.e. not "consolidated" with other shipments. It is allocated its own straightforward "Air Waybill".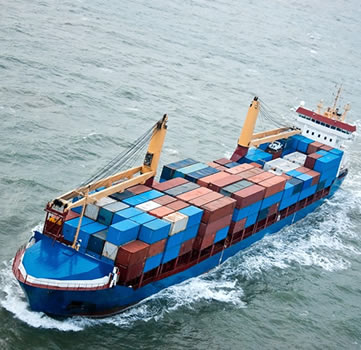 One of the longest and most economical forms of transporting goods internationally is called ocean or sea freight. While air freight is the optimum form of transportation for time-sensitive shipments, sea freight is the cost-effective solution for businesses and individuals.
Small businesses and individual customers may not typically consider sea freight as a viable option, as it tends to be associated with larger companies exporting high volumes of commercial cargo. But sea freight services can also be a great option for transporting personal effects.
With our LCL (part container load) service, you don't need to have enough cargo to fill a whole container in order to get a beneficial shipping rate. But if you do, we also offer FCL (full container load) shipments.
Your cargo is safe with us
Sea freight is the most inexpensive way of sending large volumes of goods internationally. If your delivery is not time-sensitive, choosing sea freight is a viable alternative to air freight or door-to-door courier services.
Keep in mind that sea freight times are much longer than air freight times. You should always book well in advance of your desired delivery date. Our team will be able to give you estimated transit times depending on the vessel and routing.
As a rule of thumb, greater volumes almost always mean cheaper delivery prices when shipping goods internationally. This is especially true for sea freight.
It is important to package your goods correctly to minimize the risk of damage during transit.
We Offer:
Port-to-port LCL and FCL Sea freight services to various international ports.
Price comparison for a variety of routes and vessels.
Ease to book – with prices inclusive of all associated charges up to the destination point.
An optional collection service from an address of your choice.
Support with shipping documentation. Our team will assist you for the duration of your shipment.
INDUSTRIES COVERED INCLUDE, BUT ARE NOT LIMITED TO…